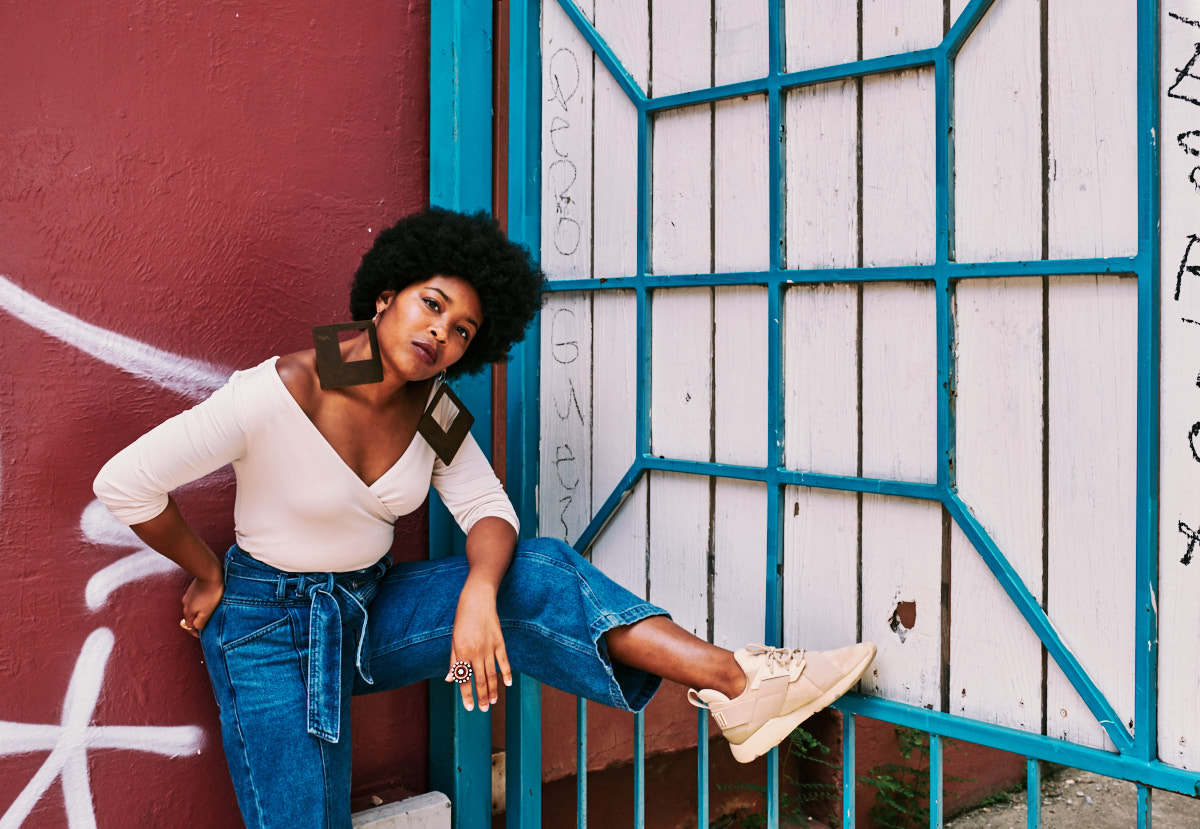 Top: H&M by way of Buffalo Exchange, Jeans: River Island by way of ASOS, Shoes: Puma
Photography by Scott Simon of iHeartNOLA.com
I am divine…
Even when I can't seem to smile or face myself in the mirror,
Even when I can't stop my tears from flowing,
Even when my nerves shake me crazy
I am divine…
See, my divinity is a reflection of my highest self.
The glow from within seeps out through my sores.
I am divine because I know that I am…
Even when I don't see myself, I know that I am SEEN
Even when the pressure is weighing me down, I know that I am lifted.
Even when I cant seem to steady my breaths, I know that I am breathing…
When I see myself, I see my divinity.
I find strength in my sensitivity
and exude my femininity
with a natural affinity.
Standing tall in my presence,
You can feel my essence.
My energy is effervescent.
My glow is iridescent.
My truth is my freedom.
This body is my kingdom.
My heart is like gold.
I am a beauty to behold.
When I see myself, I see my divinity…
And I wonder if this world is ready for me…
-C.M.Hamilton