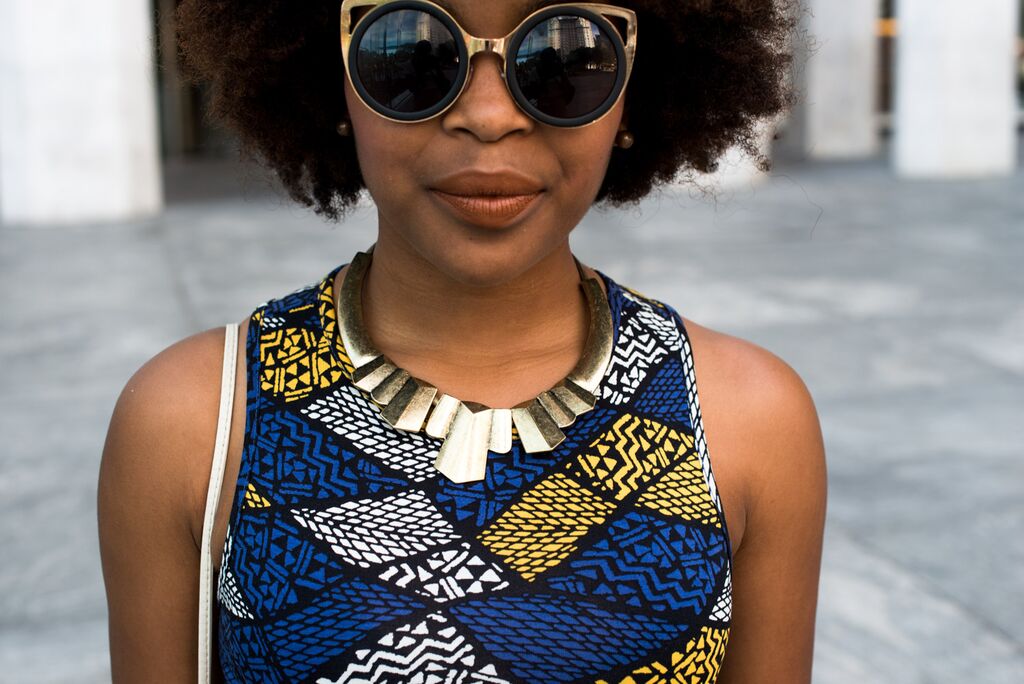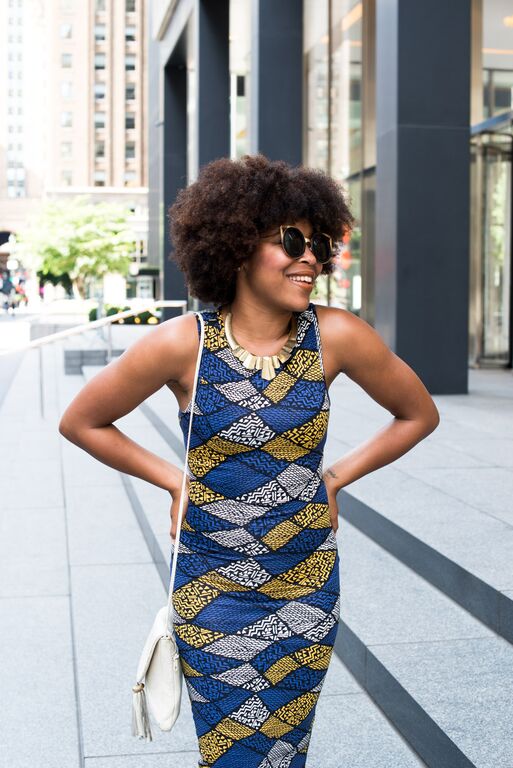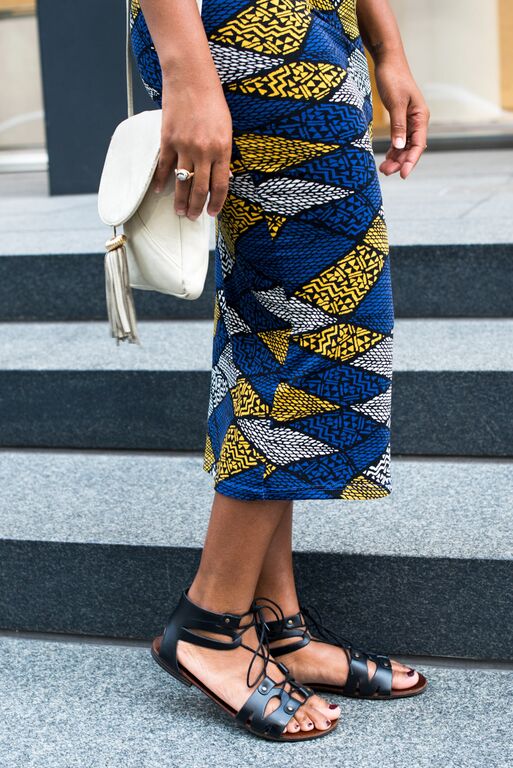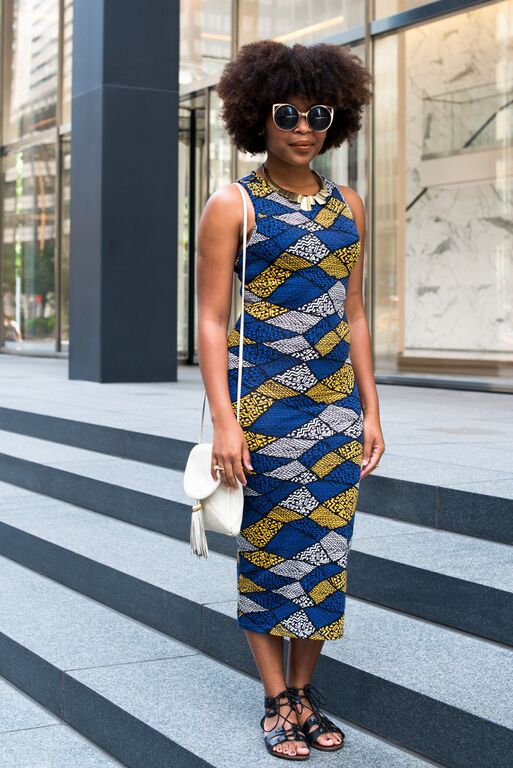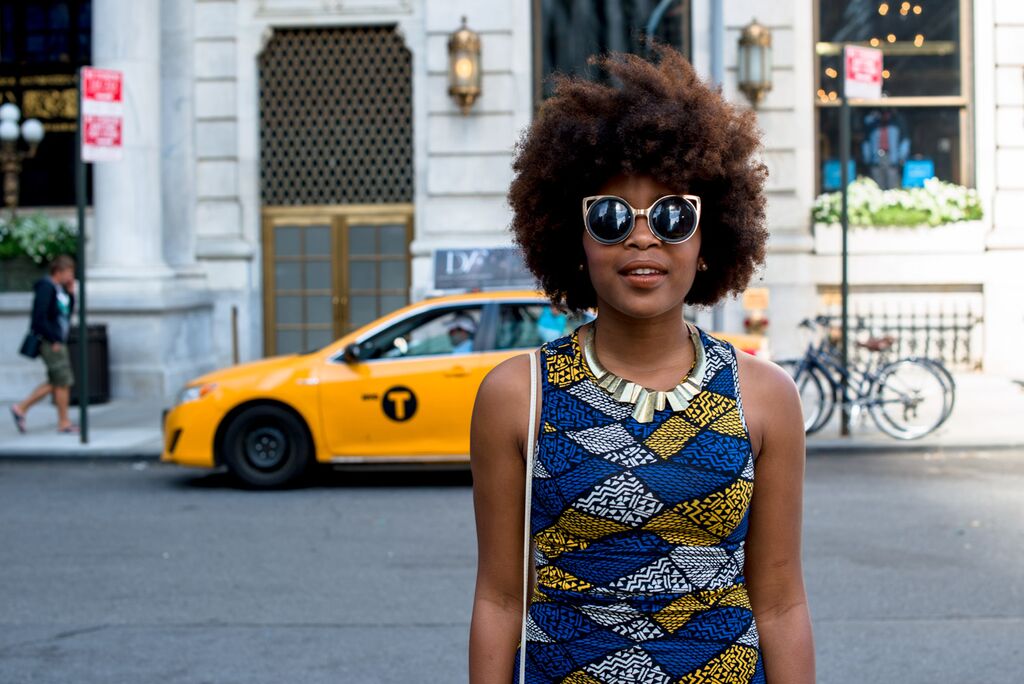 Dress & Shoes: Topshop, Sunglasses: The Sunglass Shop, Necklace: , Bag: Vintage, Photographer: Louisa Wells (The Life Observed)
"One belongs to New York instantly, one belongs to it as much in five minutes as in five years" -Thomas Wolfe
I was 15 years old when I first visited New York City. I went on vacation to Washington D.C. with my parents and they thought it'd be fun to take the train into New York for the day. From the second I stepped foot on those street, it was instant love. Since then, I've visited over 6 times and have even contemplated over the past few years on whether I should relocate. I think it's the fast-paced lifestyle, or the skyscrapers, or the amazing food, or the fact that theres always something to do there. My heart beats strong for this "concrete jungle."
My most recent trip was a Girls Trip (peep my Instagram for a visual recap) with some of my girlfriends from New Orleans. The first night we attended a party hosted by Solange Knowles and her Saint Heron team at the Casablanca Cocktail Lounge in Brooklyn. A good friend of my Dj RQaway was spinning a mix of 90s R&B classics and new school hip-hop. I saw many of my friends from down south and also some new East Coast faces. It was a quintessential "New Orleans meets New York" kind of vibe. The next morning I woke up early to meet photographer, Louisa Wells (@thelifeobserved) in Midtown Manhattan. We strolled the area in stop-and-click fashion; We walked, we stopped, she clicked, we walked some more. We shared our stories of our love for the city and how it inspires us both creatively. She took me through the blocks of 5th Avenue and geeked out with me over the fact that I was staying in the hotel where Gossip Girl was shot (The New York Palace). It was such a lovely start to my day.
By mid-day, I was led to the streets of Brooklyn. I walked a good bit around Williamsburg through to the Brooklyn Bridge Park. The view literally left me gasping for air. Might I add that it seemed as if the weather cooperated just so that I could enjoy this mini trip without even an idea of dark clouds rolling through. It was damn near perfect! That evening the ladies and I had dinner at Tao Asian fusion restaurant. I had THE BEST experience. The atmosphere was intimate and chic, the decor was awesomely eccentric, the DJ played the best club mixes of the most popular tunes, and the food...was simply divine. I ordered salmon sashimi that was wrapped in crispy fried onions and had a sweet glaze drizzled over. A friend of mine had the best Chilean sea bass that has ever touched my tastebuds. I think it's safe to say that we enjoyed ourselves. We capped the night off dancing away at Red Rooster in the heart of Harlem. Theres something about Harlem that always feels like home...maybe its the warm souls and fun spirits that I come across.
The next morning I caught an early train back to the Brooklyn Bridge. I took some beautfiful shots of my friend, while taking in yet another amazing view. I'd been to the bridge before, but this time I felt more like a local. [Or maybe it was just my heart begging me to never leave]. By noon, the ladies and I headed to the Meat Packing District and enjoyed a pitcher of mojitos at Le Bain located on the rooftop of the ultra chic and modern-styled Standard Hotel. The ladies and I ate crepes and toasted to happiness while taking in the view of the high line. The Universe was on our side throughout this entire trip. That affirmation was confirmed when on our very last day, we stumbled upon free tickets to the annual AfroPunk Festival at Commodore Barry Park. I can't even begin to fully describe the atmosphere of this event. Everyone was dressed in afrofuturistic avant-garde fashion and the performers were mostly indie/underground rock, hiphop, & house bands. There I was introduced to the soft electric sounds of Sam Dew and became an instant fan. It was such a fulfilling cultural experience.
Every time I visit NYC, I come back overwhelmed with inspiration. Whenever I'm there I feel like I was meant to be there. It feels like MY city. I don't know yet if the Universe will move me there, but there's gotta be a deeper meaning behind this feeling...Maybe New York is my soulmate.